In late July, the Delaware Chapter of the Surfrider Foundation was alerted to a hazardous situation at North Indian River Inlet beach by surfer, Surfrider Foundation volunteer, and community organizer Crystal Stokowski. Long buried road construction materials including concrete, asphalt and rebar, have been uncovered by the narrowing of the beach, leading to beach goer injuries.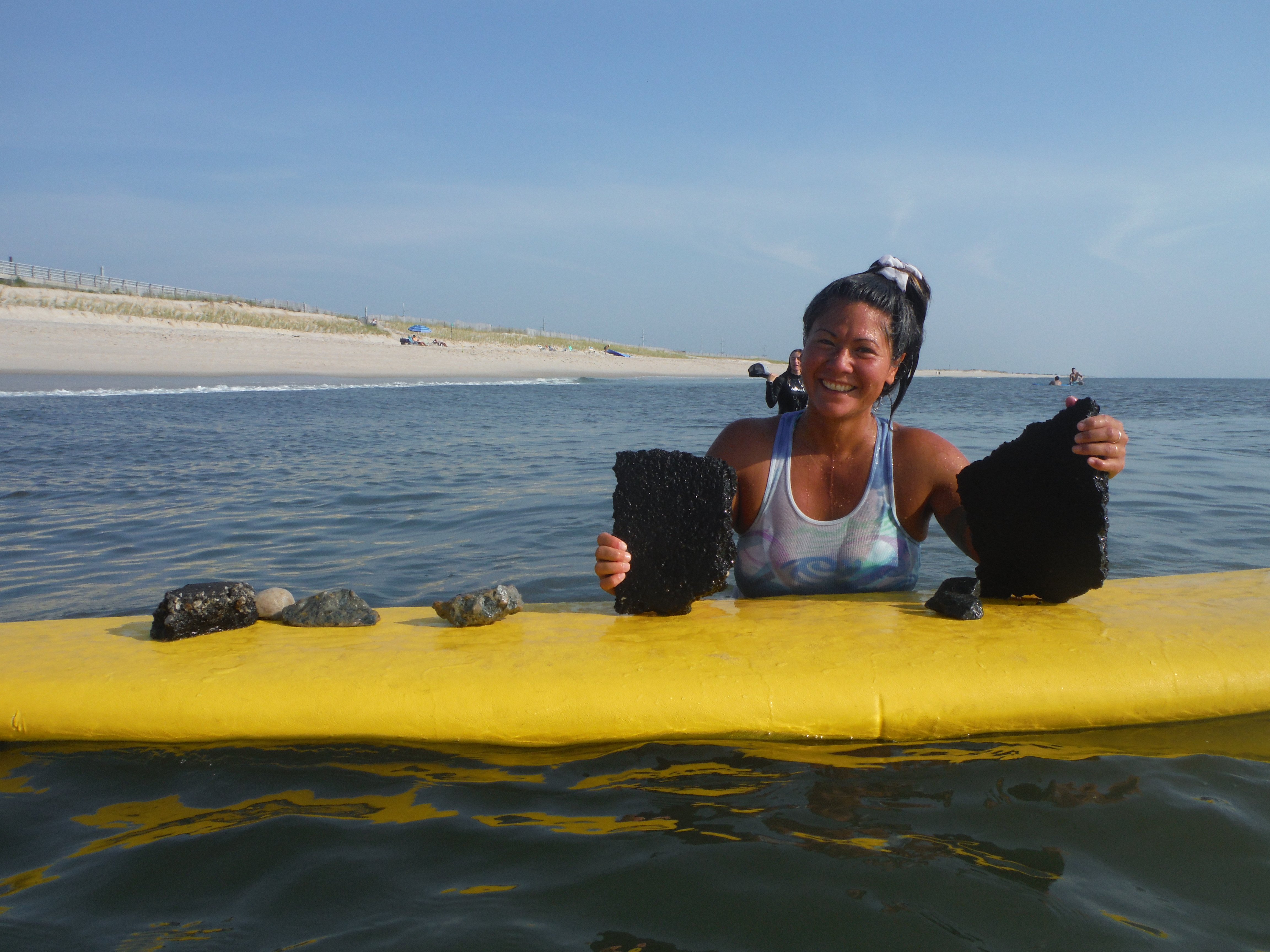 Stokowski coordinated with Delaware's Department of Natural Resources and Environmental Control (DNREC) Divisions of Watershed Stewardship and Parks and Recreation to provide a dumpster, skid steer with bucket sifter, and large tractor to facilitate the removal of the heavy debris. Surfrider's Delaware Chapter jumped into action, broadcasting the cleanups, contacting local media representatives, and showing up to support the numerous surfers taking action to remove debris.
So far, more than 30 tons of material has been removed, but volunteers expect to find more as the beach erodes. The detritus is from the collapse of the Route 1 roadway leading to the inlet bridge during Hurricane Sandy, which was then buried under sand during a subsequent beach replenishment. The hazardous debris was never removed.
Part of the reason this beach is narrowing is the inoperability of the decades old Gould sand pump, which is supposed to pump sand from the south side of the inlet, to the north. The pump has been broken since 2017. The narrow beach leads to a short window for these cleanups, with the debris only being accessible for removal during the two hour low tide window.
As the dune continues to erode, more debris is expected to surface. If you are interested to get involved and help, please stay tuned to the Surfrider Delaware Chapter and Crystal Stokowski's Instagram pages (@crystalstokowski and @surfriderdelaware). Stokowski is working on organizing more cleanups, in coordination with DNREC.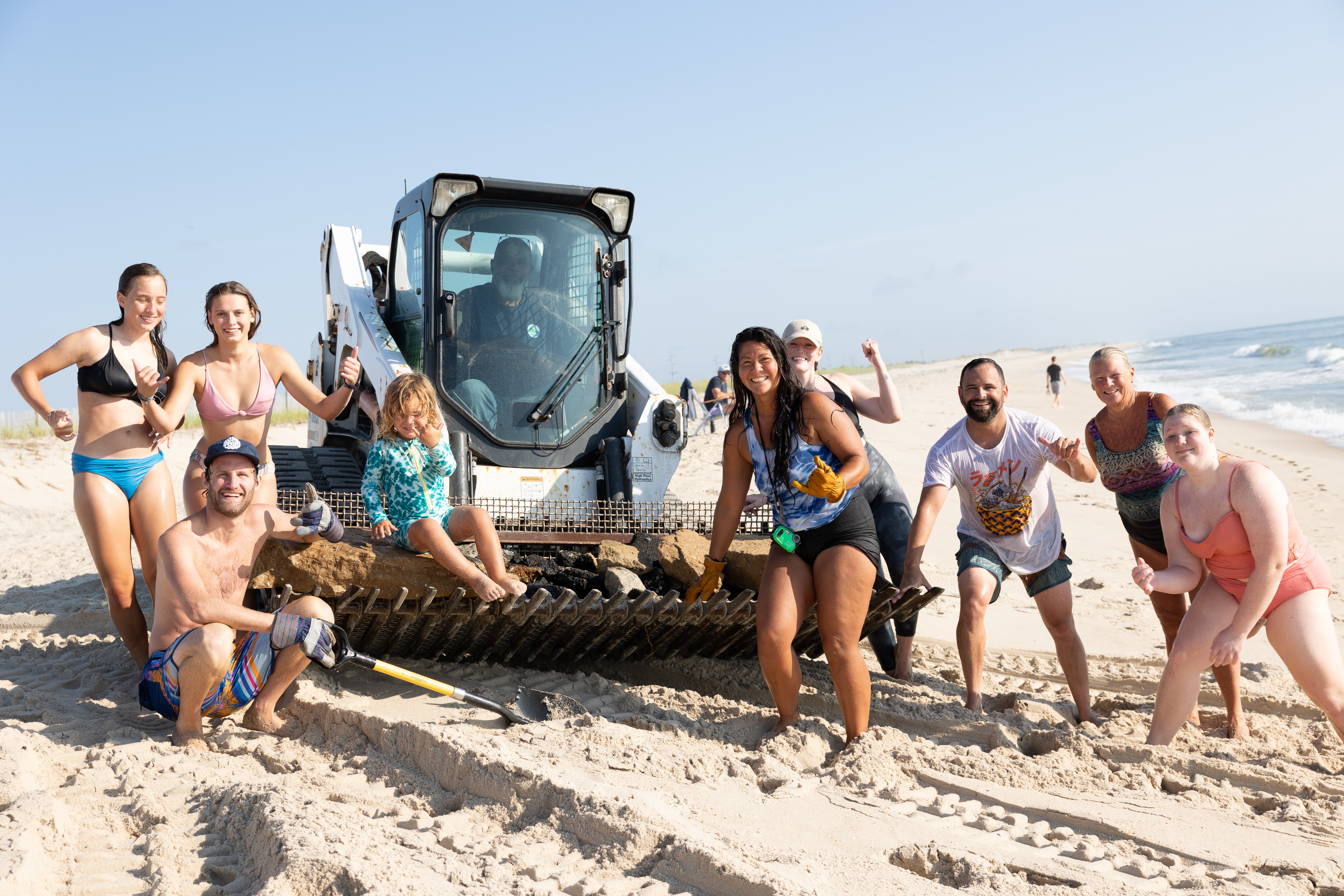 Header Photo: Excavator removing giant concrete and rebar. Photo by Crystal Stokowski. 1st Photo: Stokowski using foam board to collect dangerous debris. Photo by Davidson Thomas. 2nd Photo: Volunteers and DNREC's Fonny in bobcat. Photo by Tiffany Caldwell.